Plus a bunch of other Fate Grand Order-related news.
FGO Merry Christmas in the Underworld Revival Event
Last year, I really enjoyed this event. It was one of the better farming events of 2019 in my opinion (seriously, I'm a sucker for event lottos). I'm disappointed that this year, it's only a week long so you're sort of rushed to finish the story, score those 5 copies, and farm the living daylight out of the more lucrative nodes.
Thoughts on Altera (Archer)
If you didn't participate in last year's event, she's worth grabbing—especially if you have Skadi or if you have a friend-support Skadi. Archer Altera's damage potential goes through the roof when you combine Skadi's Quick/Crit Up skill with the event's +100% extra damage on Archer Altera. It makes farming the 'Zerker and Saber nodes easier—particularly if you bring OG Mash for defense and more attack up boosts.
Last year did suck—kind of. I failed in my gacha attempts at summoning Eresh but gained an NP4 (or 5?) Caster Gil in the process. Also, I made up for that by summoning Abigail later on. Still sucks that I wasn't able to summon Musashi or Okitan, though.
Now we're down to the wire—the last two sections of the Revival Event have already been released. There's a special summon ticket in the 5th lotto that you can exchange for a permanent copy of Archer Altera. If you got her last year (complete with NP5), then it you can burn those additional copies for gold prisms.
👉 In case you've already burned your 5 extras and were disappointed by the lack of gold prisms, there's a bug in the game right now that prevents the gold prisms from being distributed. The game devs are aware of the bug. The gold prisms will be distributed next Wednesday (11-25-2020) after 8pm PST.
Now that the final two sections are done, I'm going to spend the remainder farming Sand for the gift exchange, and as much event currency as I can to clean out the ascension/leveling materials that I know I need.
Alright Now, Farming Shouldn't be this Irritating…
Hydras have to be one of the worst monsters introduced in Fate Grand Order. People hate on Spriggans and their crit-buff every turn skill, but at least I can generally one-shot a Spriggan with Chloe. No such luck with hydras. Fuck hydras and their nullify buff skill.
👉 Something that I noticed, that I somehow completely missed last year. The music played in the final scene after the battle with Nergal is a modified version of one of the themes from Fate/Extella: The Umbral Star. It makes sense since Alter (Saber) is a major character with her own route in Umbral Star. Or, perhaps I've become more sensitive to the EXTRA/Fate Grand Order connections after staying up most of the night and reading through a fan-produced document connecting links between Holmes, EXTRA and FateGO (warning: link contains potential spoilers and is like freaking extensive).
On the final boss fight, take my advice and bring along a support servant that can remove or protect against debuffs. Nergal practically wiped out my front-line just from the debuffs alone—not before Scáthach (with an extra Quick/Crit Up boost from Skadi) decimated his health-bar enough for the back-line to finish him off in one turn. The sad part, I don't even remember that fight from last year. If I had, I could have been better prepared.
Highlights From Last Year's Event
12 Million Downloads Campaign
Finally, an update about this campaign, but it's long gone and over with. I hope everyone got their 10 summon tickets and 30 SQ! The campaign also featured the introduction of new 5🌟 embers—which are worth somewhere around 97k points for leveling your Servants.
The first ten were well spent on leveling Abigail—now at 73. I wanted to have her completely leveled to 90 before the start of Lostbelt 3. I need to get on that, don't I?
Speaking of Abigail. I played through her Interlude recently, and something about the dialog made me think that she might have a major part to play later in the second half of the Lostbelt arc. I will have to make a point to rewatch the scenes (hopefully, they're available in My Room).
What Did You Do With the SR Summon Ticket?
Me personally, I summoned an extra copy of Tomoe Gozen so I could finally get her to NP5. If she spooks me again on another 10-pull, I won't feel bad—it just means more gold prisms. Last year, I decided on pulling Lancer Artoria (Alter)—primarily because I had no decent AoE Buster Lancer options other than Lily Jean Alter.
Out of curiosity, who did you guys summon with your ticket, and why?
Get on the Hype Train. Lostbelt 3 has been announced!
As anticipated—and probably why the revival event is so short—Lostbelt 3 is coming up soon, with the intro coming out…oy—tonight?! Yep, I'm reading that right: 11-18-2020 @ 8pm PST—which means that for most of us with day jobs, the release would technically be Thursday because ya know that Unlimited Maintenance Works is going to rear its ugly head.
One thing I did notice. After finishing Lostbelt 2, the title card for Lostbelt 3 popped up but it said QIN. Some of the things I heard about that change had to do with the differences between Japanese and English. It rang hollow to me because umm hey…the title was already Anglicized so why change it now? The only reason I bring this up is that the card now says SIN. So perhaps push-back from the community?
And since I brought up Unlimited Maintenance Works…
In Remembrance: Your Broken Login Streak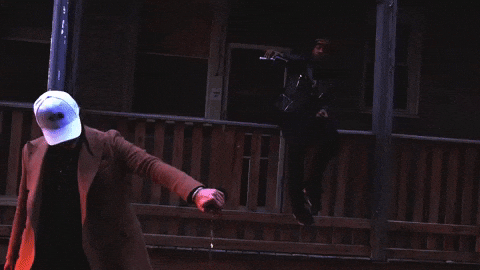 Hopefully, we DON'T see a repeat of last year's epic 24 hours of endless maintenance. I had pretty much forgotten until this tweet reminded me of that 24 hours of OMGWTFBBQ.
With that, good luck both for farming, and for your gacha rolls!
Fate/Grand Order Related Posts